Enjoying Music (Clarinet)

---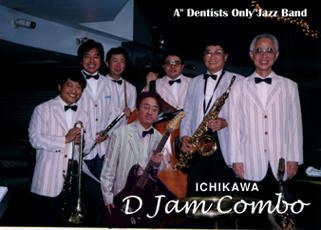 ---
D JAM COMBO
Composed of Dentists from
The Ichikawa City Dental Association
A" Dentists Only"Jazz Band.
I am The Band Master.(more or less)
Playing with my fellow dentists is fun, but our "sound" isn't quite as good as it could be!
MUSIC | CAR | GLASS BLOWING | TENKOKU | SENJAFUDA
---
My 1969 SWEETHEART
---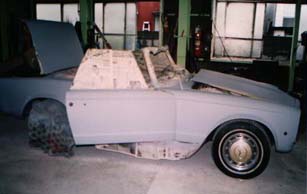 ---
Oops! I've let you see her in an unclad state!
Please excuse me.
I'm fixing her up little by little.
---
GLASS BLOWING
---


---
Occasionally,I hide in my workshop and use the oxygen burner to create varied pieces.
---
DIGITAL "TENKOKU"
---

---
This ancient art originated in China and now is used for a multitude of signs, logos and marks .
A computer can be used to design the for the stamp's surface template
from which wood or stone stamps are carved.
If you want to truly express yourself at the end of a letter
rather than just typing your name,
then using one of these stamps can add a nice touch.
These stamps have more personality than "characters" that are just typed.

---
DIGITAL"SENJAFUDA"
---

---
---
BACK TO